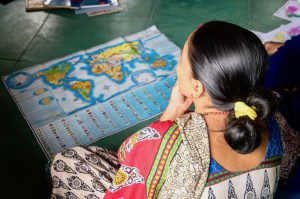 At LEC, we believe at the heart of an empowered woman is a strong sense of self. When women come to our centre, often times we see personal struggles as a major limitation to reaching one's full potential. Many women, accustomed to a culture that limits their personal liberty, simply feel unable to express themselves. We see this translate into a feeling of loss — loss of power, individuality and joy.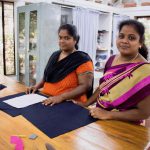 In response, we recognize that "empowerment" can not only come in the form of job training or schooling. Supporting our individual experiences and truths is the key to unlocking the door to a vibrant, fulfilling life. Our programming finds connections between what we usually see as different sides of ourselves and allows the philosophy of one to influence the others.
This fluidity is the core of our holistic education. While our current students generally have higher levels of formal schooling, they still felt a greater knowledge of themselves and their world was missing. Curriculum today offers space to explore those unknowns. Through connecting with their bodies, exercising their minds, mastering a craft, participating in a business and bonding with others, our students have realized a greater version of themselves. They have found purpose.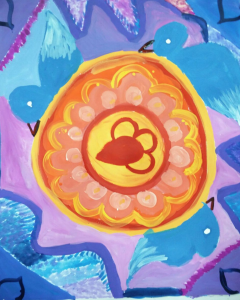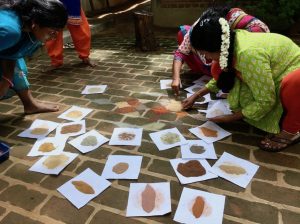 Enrollment in our daily free, full-day programming is open-ended, meaning we host women for as long as they wish to attend. We strongly believe our students are leaders of their time here and therefore give them room to grow at their own pace. The process of (re)building strong social and personal skills usually takes around two years, but we have also found that many women stay much longer to keep the bonds with the LEC community.
Women have also shown a tendency to stay at LEC to continue participating in our tailoring program, which we only recently developed into a social enterprise. For our students, many of whom already run a home and care for a family, having professional responsibilities and the means to make an income has been a warmly welcomed development. The social aspect of production and focus on improving skills has made tailoring not just work. It's a livelihood, an opportunity, a joy. 
We invite you to explore the different focus points of LEC programming. We are also looking to expand our centre's offerings for the continued benefit of village women. For more information on collaborations, volunteering, and donations, please click here.