Sustainable Palate : From Local Farms to Auroville Plate – A Collection of Traditional Recipes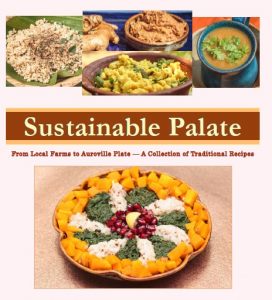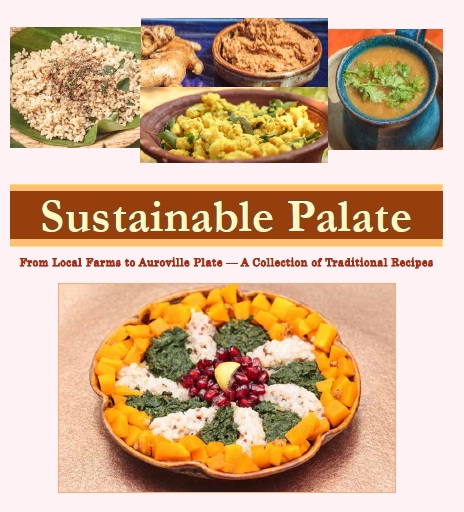 To move towards food self-sufficiency in Auroville, there is a need to bring awareness about locally grown vegetables to people of all cultures and easy ways of cooking them. Secondly, local communities need to be encouraged to retain their connection to their traditional food and culture.
Sustainable Palate is a collection of traditional recipes from the South Indian cuisine. The recipes are from a series of cooking sessions conducted in Life Education Centre, emphasizing the use of local vegetables, cooking with consciousness, and sharing with the community. The book is an attempt to bring familiarity about the variety of local produce from banana stem to brahmi and the simple, traditional, nutritious dishes that can be made with these vegetables. Interesting facts about the ingredients, nutrition and medical benefits are included as well as questions and discussions that came up during the cooking sessions.