YEN KALVI in Tamil means My Education.
Background
Though girls education has still not reached the remote villages of India, there has certainly been a significant increase in the number of girls receiving high school education. In the Auroville bioregion, girls are increasingly aspiring college degrees. This is completely supported by their parents, especially by the mothers as they don't want their daughters to go through the same kind of life that they had, one that usually involves a lot of hard labor and the hardship of raising the family. Many of these families run with just the women's earnings as the men are alcoholics and don't contribute anything. The girls are most often first generation college aspirants and don't have the guidance to choose college education and career paths.
LEC provides guidance
LEC has helped a number of girls in the last few years who were lost in the application processes and deadlines.
Even though they had good scores, they were not able to apply in time to good colleges nor did they understand career possibilities. YEN KALVI was born out of these experiences to guide college aspiring girls from the bioregion of Auroville. The program includes capacity building workshops and information sessions by experts.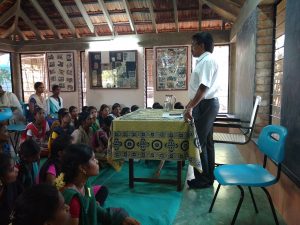 It is well received by experts in Auroville who understand the dire need for such a program and is well attended by girls from the villages.
2017 Workshops and Information Session
Students from the Auroville bioregion will participate in a workshop that aims to help them discover themselves, their strengths and weaknesses and understand their career interests. This a full-day workshop that is planned for Feb 4 2017. They will also participate in an information session that will be presented by the placement coordinator of Pondicherry University on Feb 11 2017.
Plans for 2018
The programs will expand to include multiple workshops throughout the year to help the students make informed choices about college education and career paths.