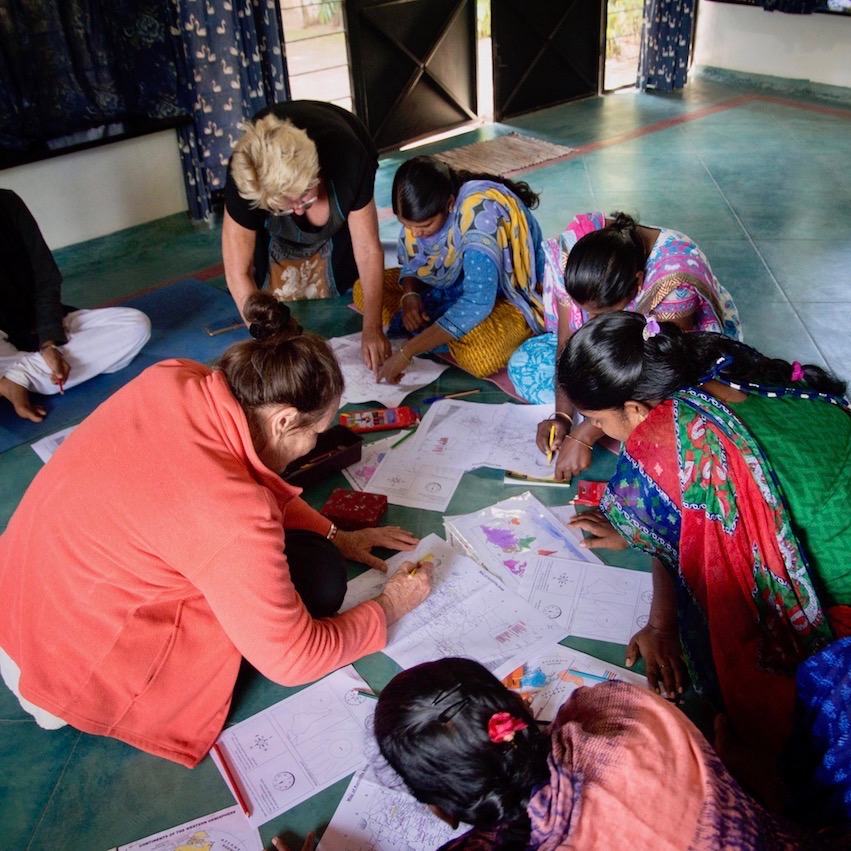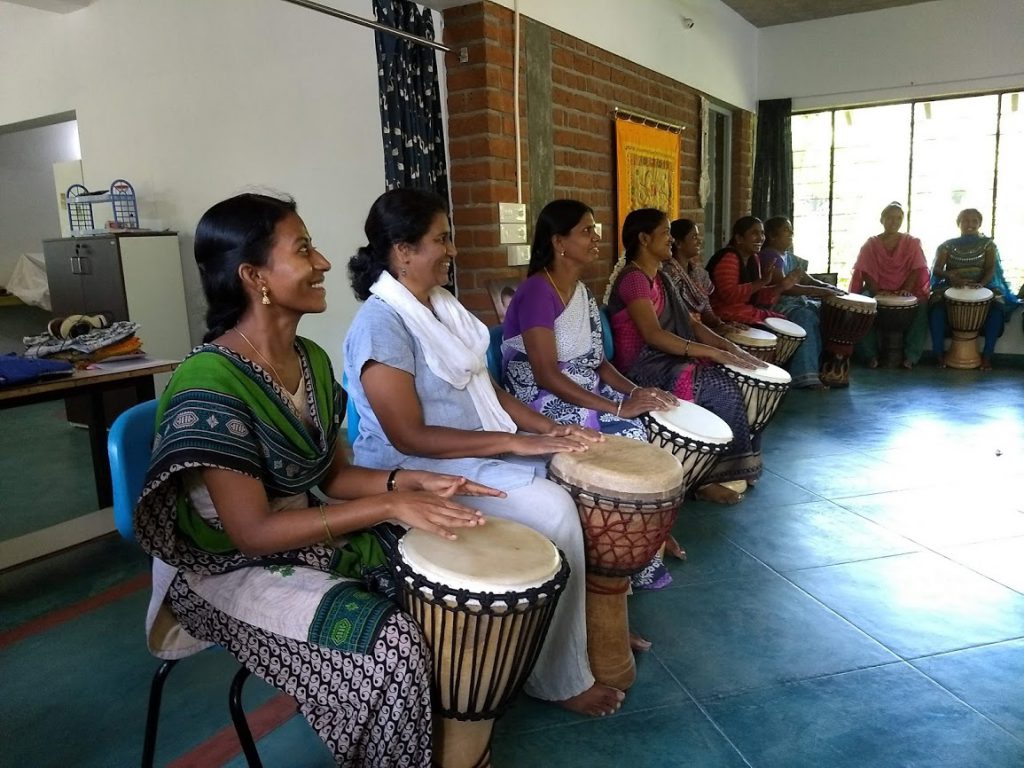 Life Education Centre is dedicated to helping women feel powerful and confident in all areas of life. With our holistic approach to education and empowerment, we encourage women to exercise strength in their personal, social and professional lives.
Based in Auroville, India, we recognize the lived experiences of the village women in our local community. Facing difficult upbringings, lack of educational and work opportunities, family obligations, financial constraints, and cultural attitudes toward women, we offer programming that allows women to grow and thrive in their own way. At LEC, women can imagine their lives in a new light and act to make that vision a reality.
Our work encourages the understanding of diverse knowledge, the growth of different forms of strength, and the connection with a deeper kind of community.
We believe in the realization of five themes of livelihood to reach one's true potential.
Life Education Centre is also home to Sakhi, a unique brand of beautiful handmade items created by LEC students. Sakhi, meaning friend in many Indian languages, reflects the balance we encourage our students to reach at LEC. Our creations are the product of an environment that connects work with meaning and community. With Sakhi growing into a successful social enterprise, we are proud LEC has grown into a space that offers financial benefits to our students.

We invite you to explore our stories.